SpinLabel™ Technologies, Inc. is a Florida based company dedicated to building and licensing its unique labeling technology that builds brand value by engaging current and prospective customers in the shopping corridor and at home.
SpinLabel's proprietary, patented label technology enables a spinning label (an outer label over an inner label) to almost double the valuable messaging space on a container.  SpinLabel is aligned with top label manufacturers globally to facilitate easy integration into most types of existing consumer product packaging.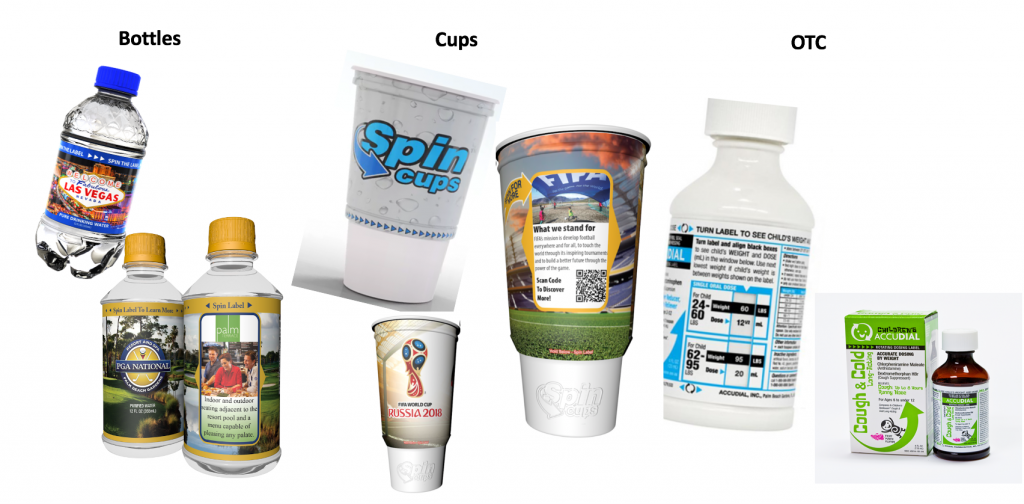 Mr. Meyers has applied a lifetime of entrepreneurial, success driven acumen to the reorganization of Spin Label Technologies, Incorporated. Over four decades of exciting and innovative business ventures have groomed his unique talents to lead the company toward the realization of long held shareholder goals. Quaker values optimize the application of a finance and law degree in concert with an unparalleled breadth of contacts across the spectrum of American industry which provide comprehensive benefits to the overall enterprise. A boyhood friendship has brought his energy, vision, loyalty and guidance to spearhead our plan to reinvigorate SpinLabel's presence in the marketplace.
Lincoln Meyers
President & Chief Executive Officer
Alex began his career while attending College in the evening. His first job entailed working in the Flexible Packaging Industry, working with both paper and plastic packaging. Alex rose through the ranks starting off as a press operators assistant with promotions throughout the years ultimately becoming the plant manager. One of the strengths that Alex brings to this organization is his vast knowledge in sales, as well as data analysis to aid clients by helping them with efficiency.
Alex Krivoshein
Chief Manufacturing Officer
Mr. Sims business career began in 1971. Having applied a lifetime of added responsibility and entrepreneurial thinking, his career has spanned the Soft Drink industry, Food Packaging Industry, Movie industry, and Sales and Manufacturing in the Plastics industry. Having developed several businesses from scratch all applying a winning attitude and financial responsibility. Mr. Sims sold the first Spin label in 1992 while marketing Drink Cups to quick serve restaurants. Upon selling the Cinema business in 2016, Mr. Sims engaged with Spin Label and has found this opportunity an exhilarating challenge. His vast channel experience in both North America and other areas of the World allowed him to appreciate and understand different needs in other markets. In closing, Mr. Sims has been an advocate of Mutual Respect of people, Entrepreneurship, Winning Sprit, all the while financial responsibility for success.
Bruce J. Sims
COO